On the island of Hydra an early interest in contemporary American literature was inspired through contact with Leonard Cohen, Allen Ginsberg, Gregory Corso, and Sinclair Beiles. Subsequent correspondence with Charles Bukowski, Ginsberg & others lead to the foundation of Cold Turkey Press.
Editor/publisher of Cold Turkey Press 1970-2017.
Classic Gerard Bellaart -- fine ambitious spirit
mind and meticulous loving eye

Allen Ginsberg (Poet)
The Cold Turkey Press motto is CONCEDO NVLLI
with the admonition:
"He who hides his madmen dies voiceless."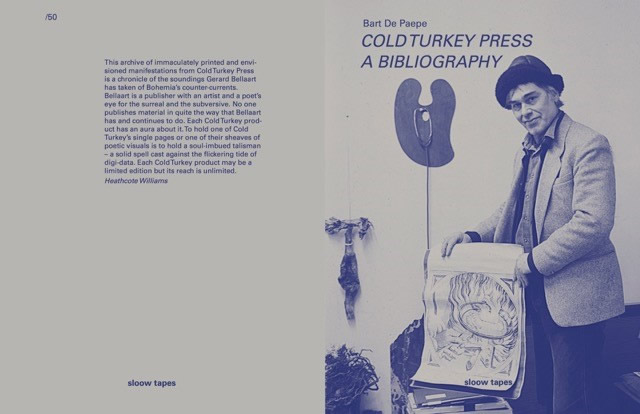 "I have always derived a great deal of inspiration from literature. My visual work draws on the resources of an imagination that is also of a literary nature. For me the two are inseperable; one feeds the other." Gerard Bellaart